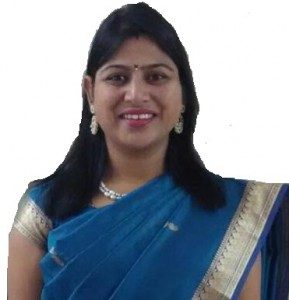 Dr. Maryada Garg is a biotechnologist, working in the field of biotechnology education since the year 2006. She has done research in the field of enzyme technology, plant tissue culture and environmental biotechnology. She is also refined with the techniques of molecular biotechnology.
She has 10 years teaching experience with over 20 national and international publications in various journals and books including online study resources. She has also presented papers in various confer-
-nce Presently she is working at Pt. Jawaharlal Lal Nehru (Govt.) College, Faridabad (Haryana). She has previously taught at Manav Rachna International University, Faridabad and Sri Guru Ram Rai Institute of Technology and Sciences, Dehradun.
She has passion for education improvement in this country, especially the field of biotechnology. She believes that digitalization of professional biotechnology education is extremely necessary to achieve the goal of constructing $20 billion biotechnology industry by 2030 in India. And this mission can be achieved only by making basic education of biotechnology easier by bringing it to the internet.
This site is a courtesy to all her students whom she had taught in the past ten years; and all those who have passion for biotechnology research.





E-mail:maryada.goyal@gmail.com
D-1/1402, Summer Palms, Sector 86, Faridabad, Haryana, India – 121002 maryada@biokaryon.com